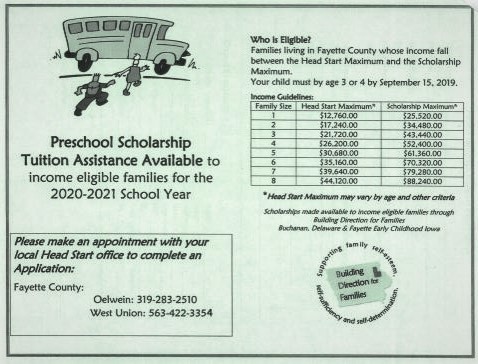 Preschool Scholarships
Robin Fliehler
Thursday, June 18, 2020
Preschool Payment Information
Tuition payments are due the first of the month. If your payment is three days late, you will be called with a reminder.
Payments must be made within 48 hours of the reminder. If no payment is made, your child will not be allowed to attend preschool.
Scholarships
Scholarships must be applied for every year, even if you have a returning Pk student. They are a first come first serve, so please read the following to find out how to apply.