Pictured with Jon Harrison representing the Maynard Legion are Journey Lockard (1st place), Jocelyn Buehler (2nd place), and Lincoln Sieck (3rd place), They were winners in the 5th grade Flag Essay project where they were to write about what the American Flag meant to them.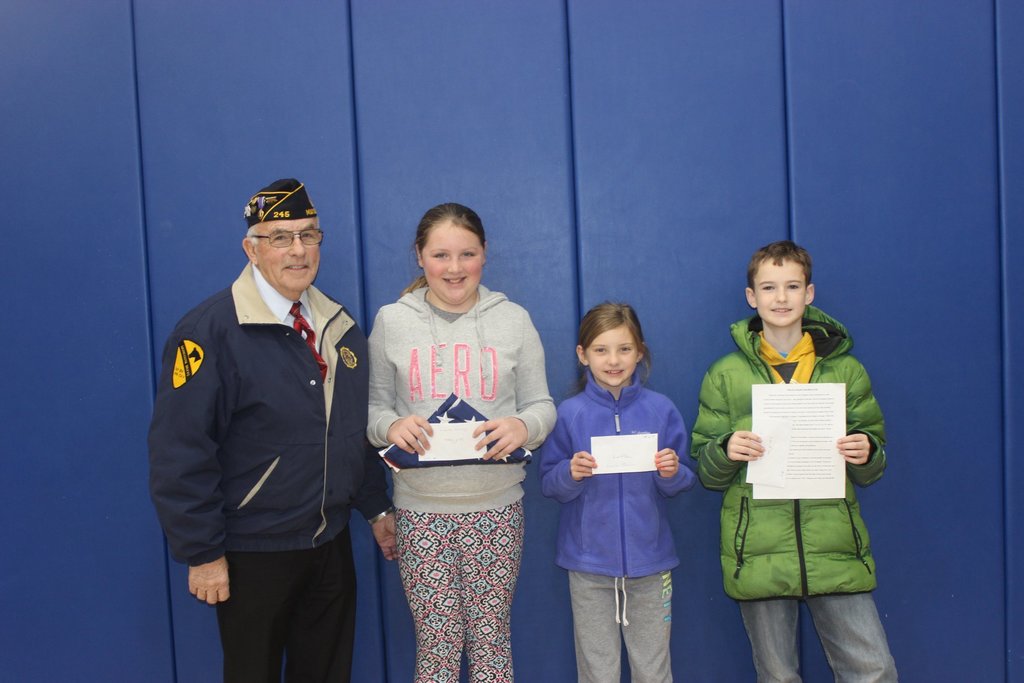 Junior high volleyball girls will be taking on Central of Elkader at Elkader on Monday, Sept.9 starting at 4:15. Good luck girls🏐
Can't have a football game without this crew. Thanks Rick, Chad, Dan and Chris.