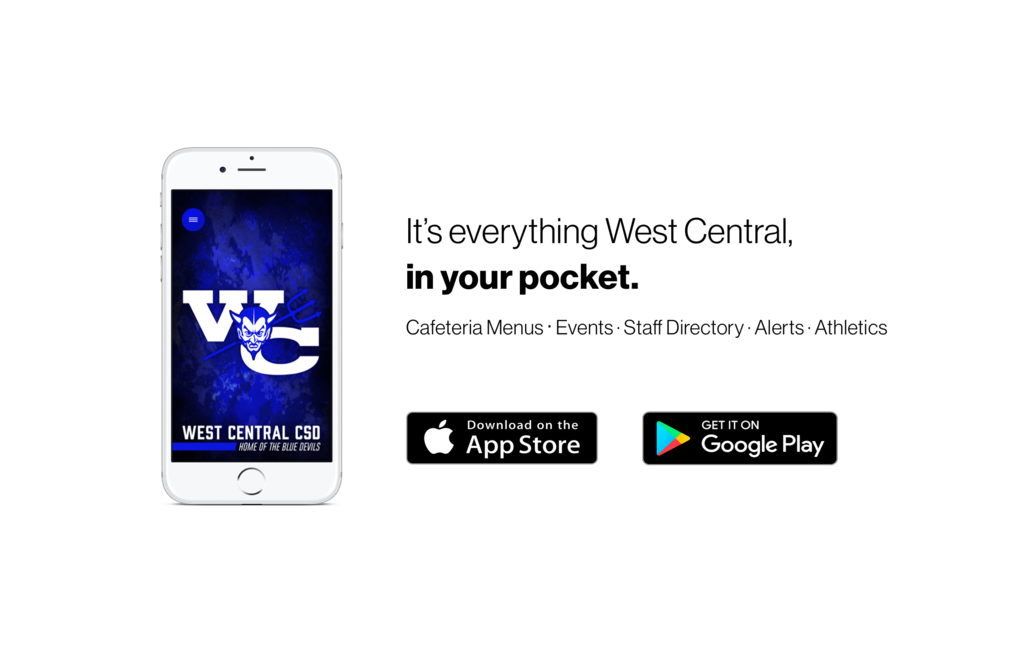 We're thrilled to announce West Central CSD's new app! Access sports scores, cafeteria menus, news updates, even emergency notifications! Download the app on Android:
http://bit.ly/2l7yVzH
or iPhone:
https://apple.co/2mN1x1q
.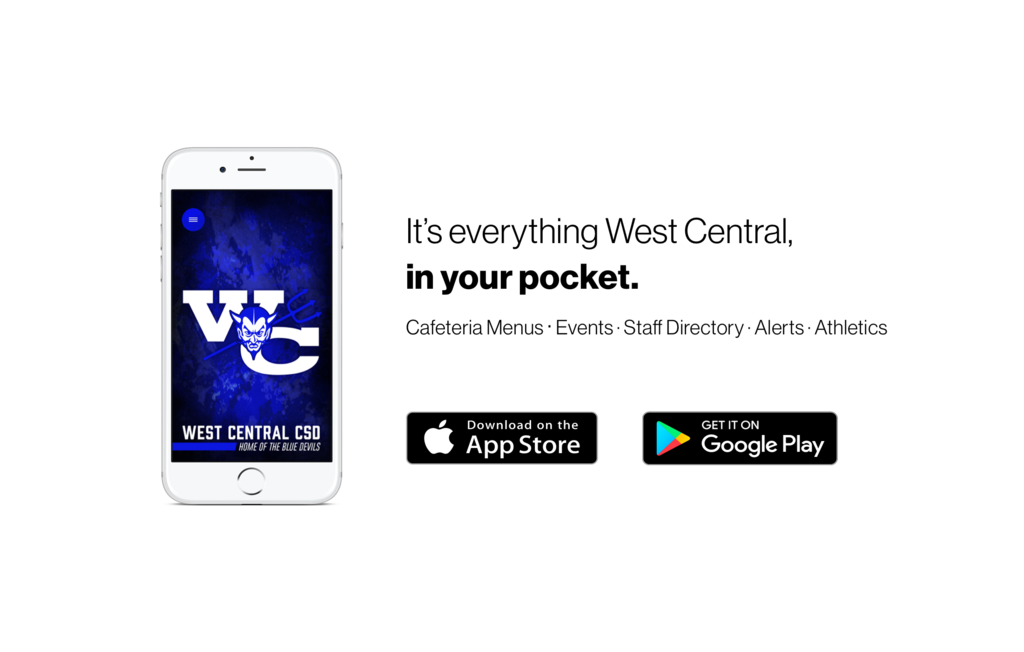 Conference times were sent in the mail today. PK-5 have scheduled conferences. If your 6-12 grade child has a D or F, conferences have been scheduled. If you would like a scheduled conference or do not receive your notice by Friday, contact the office.
Just a reminder: Today is the last day to order Valentines from the student government, so make sure you get your order in! Also, we are now out of Valentine bears!
Senior Rachel Walenceus is shown with K98.5 morning radio hosts Johnny Marks and Tiffany Kay. Rachel was interviewed about her experience playing a minor role in the movie "New Providence" which was recently filmed in Iowa. You can listen to her interview on K98.5's Instagram. For more information about the movie and to watch the movie trailer, check out the movie's Facebook page at
https://www.facebook.com/NewProvidenceFilm/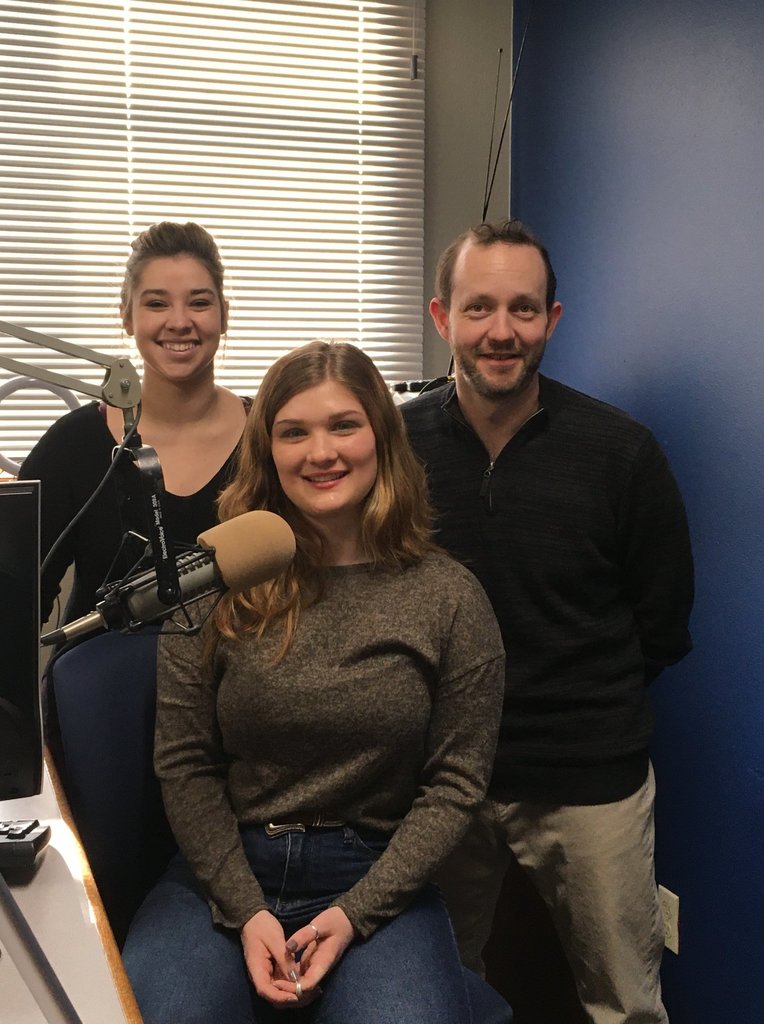 Come out tonight for the Winter Concert featuring the High School Band & Choir. 7:00 PM tonight in the West Central Auditorium. See You There!!
If you like basketball, Thursday West Central is the place to be. JH girls take on Turkey Valley 4:15 while Starmont comes to town for a quad. JV girls will start at 4:30. Remember to wear your UGLY CHRISTMAS SWEATER!
6-12th grade students: RAID your parents' kitchen cupboards!! Student government is sponsoring a Food Can Drive from November 18-26. Anyone bringing in 3 cans or more will be given a ticket to attend the The Colossal Bowl, a 3 on 3 basketball game featuring Team "Chaos" (Aiden Nelson, Anthony Martin, Brady Molyneux) and Team "Sharing is Caring" ( Mr. Wild, Mr. Trainer, Mr. Hageman) which will be held during 9th hour on November 26. You won't want to miss this special event.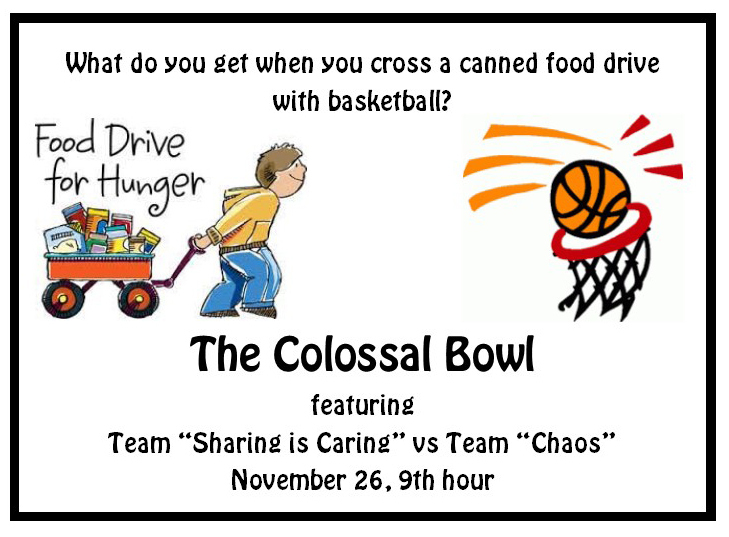 Junior high volleyball girls will be taking on Central of Elkader at Elkader on Monday, Sept.9 starting at 4:15. Good luck girls🏐